Choose the method that best meets your needs:

Create a text link for a PDF document

1. Open the page you would like to edit.

2. Place your cursor where you would like to add text.

3. Click the "Add Media" button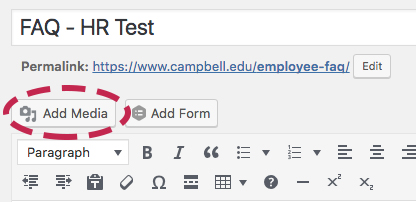 4. Select an existing file from the Media Library or Upload a new file.

5. Click "Insert into Page" at bottom right.

6. The link to the PDF will be inserted into the page.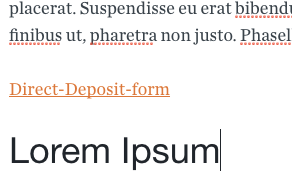 7. To modify the link, click anywhere in the link text. An edit menu will appear. Click the pencil icon.


8. Click the gear icon to edit.


9. In the Insert/edit link window, edit the Link Text as you would like it to appear on the page.

Check "Open link in a new tab".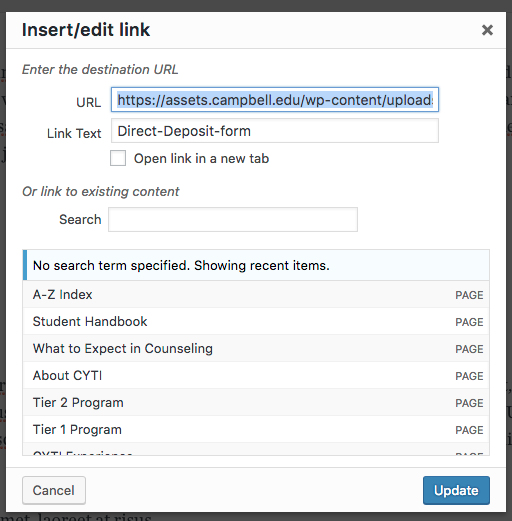 10. Click Update to publish the page changes.



Create a button link for a PDF document

1. Login to the website.

2. Click the Media > Library > Add New button

3. On the Upload New Media page, drag the file to upload or click Select Files to add a file from your computer.

4. After the file upload, it will appear as the first item in the media gallery.


5.
Click the file to see the file details including the URL, Title and Categories
.
The URL field contains the URL for the PDF. Use this link to create button

links for PDFs.



The Title field is important because it is what will be used for your link text.

The Categories are important to help you find your school/department media gallery files.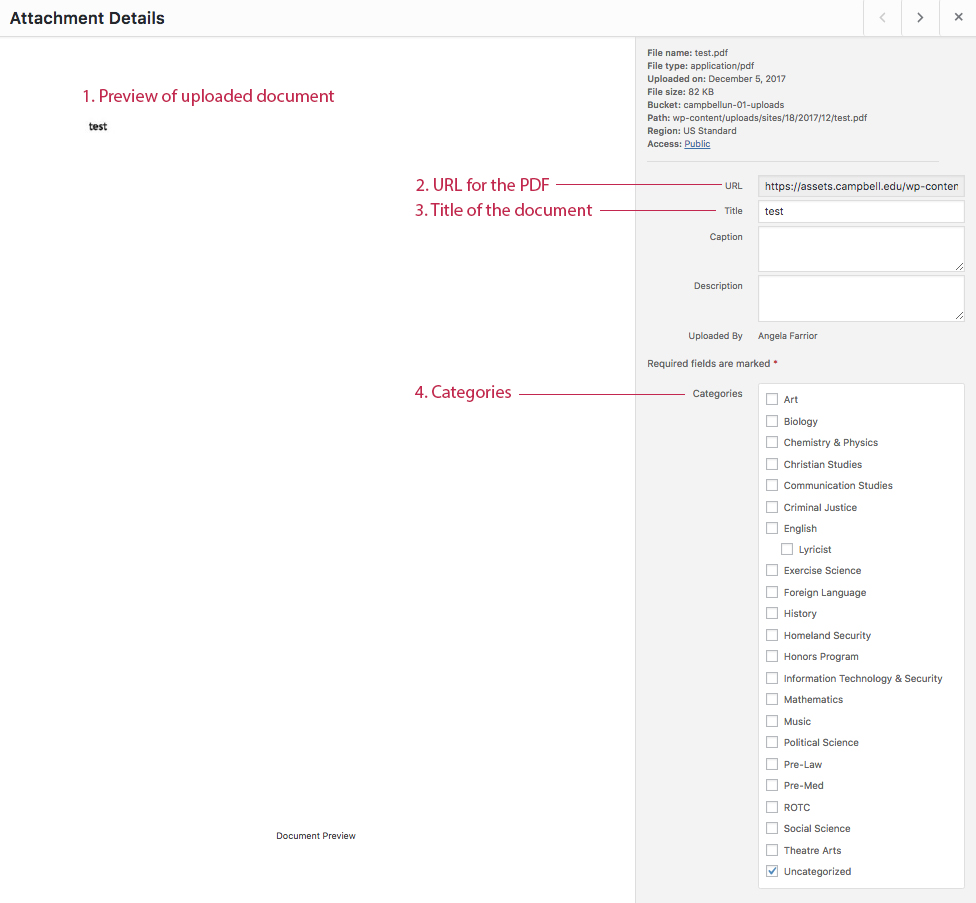 6. Copy the file link from the URL field.